OUR COMMITMENT IS TO HELP KEEP RESIDENTS SAFE, ACTIVE AND SOCIAL
---
Introducing Grand Villa's Air Safety Technology
Learn how it helps protect our residents from COVID-19
FRIENDS, FAMILY & FUN
We're happy to report that our residents are busy socializing with their fellow residents and participating in group activities! They're off to the park and to the store for an outing, or spending time visiting with their loved ones. Life is fun here at Grand VIlla!
Grand Villa has returned to the home we all love, while balancing safety, CDC guidelines to protect us from COVID-19, and being "together again"!
At Grand Villa, our residents are...
Enjoying Resident Outings
Listening to Live Entertainment
Gathering with Friends in Group Activities
Staying Fit in Fitness Classes
Having Fun at Parties and Celebrations
Loving Family Visits and Outings
Socializing while Eating in the Dining Room and Cafe
Participating in Vaccination and Booster Clinics
Enjoying being together!
We remain committed to the Grand Villa promise... to be your home, while we help to keep you healthy, active, and social.
/
/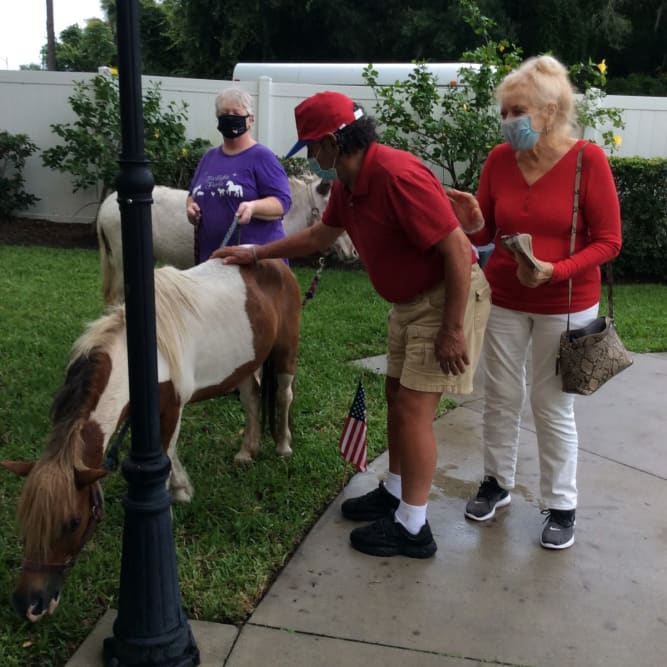 /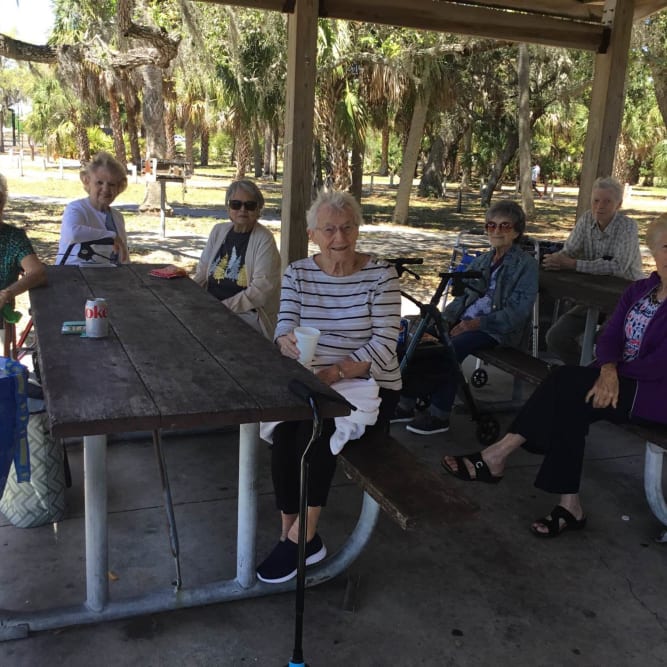 /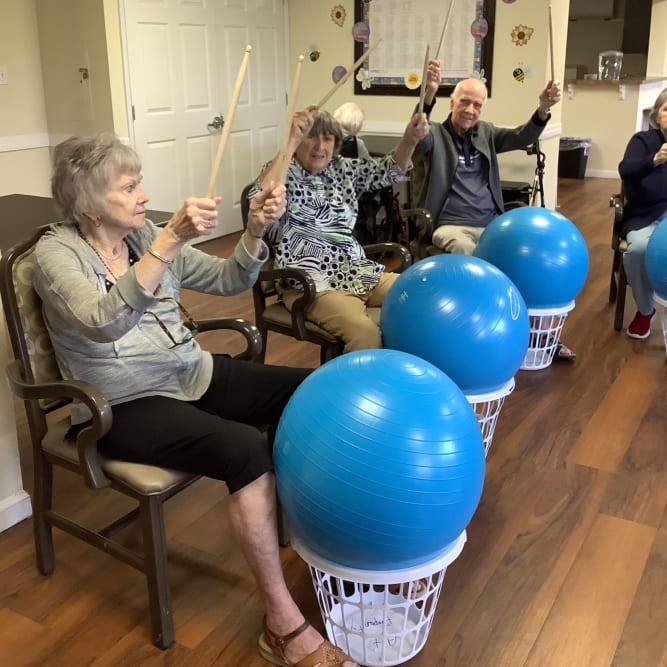 /
/
/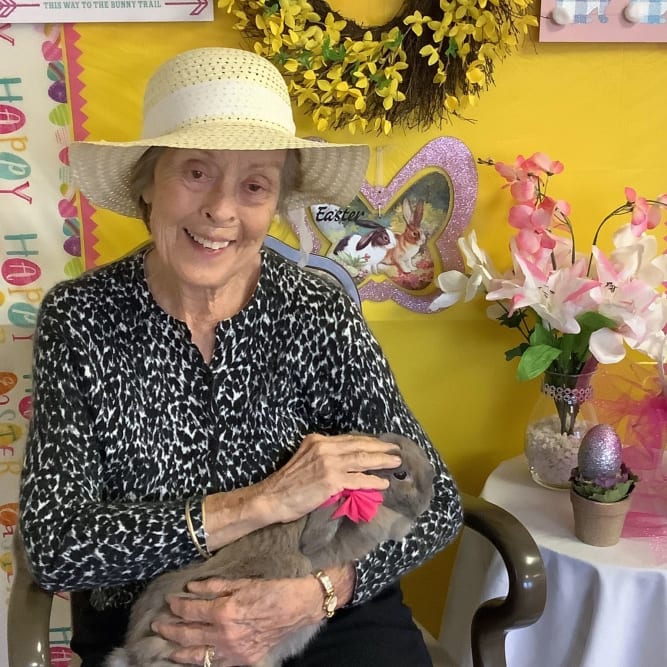 /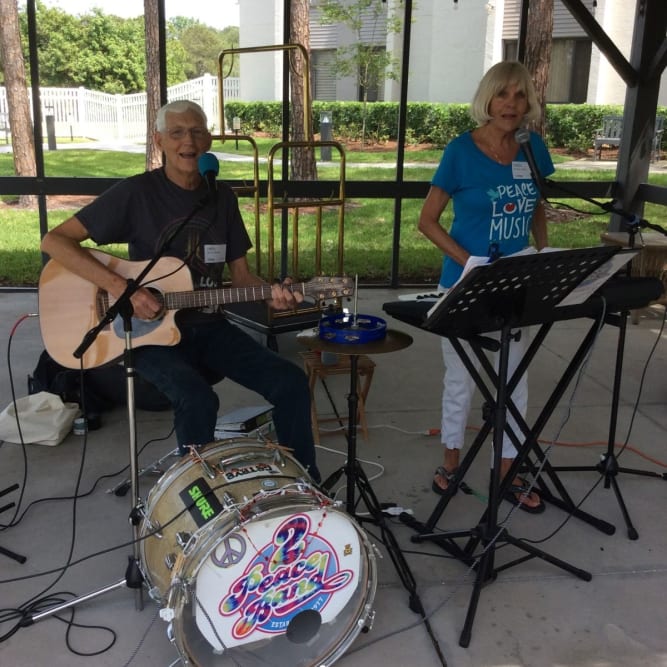 /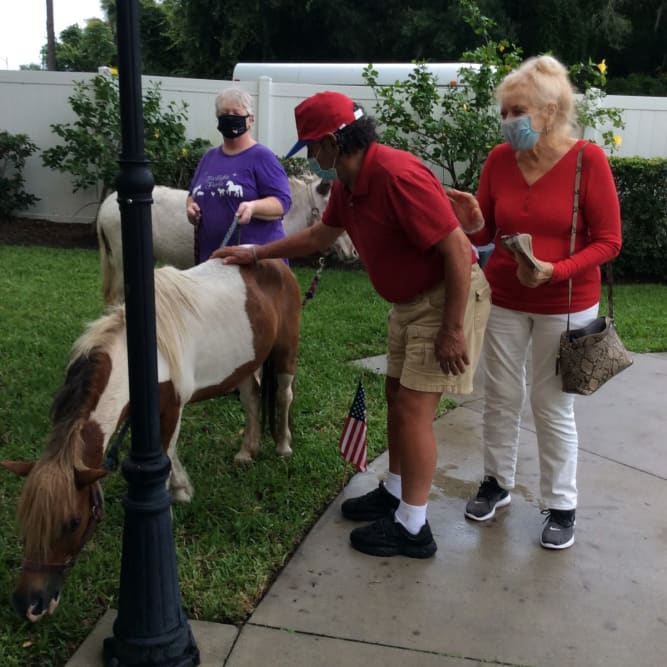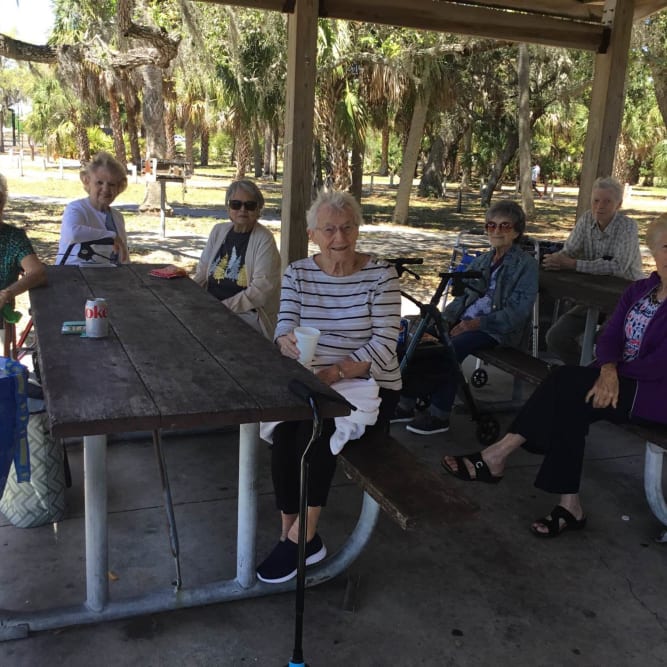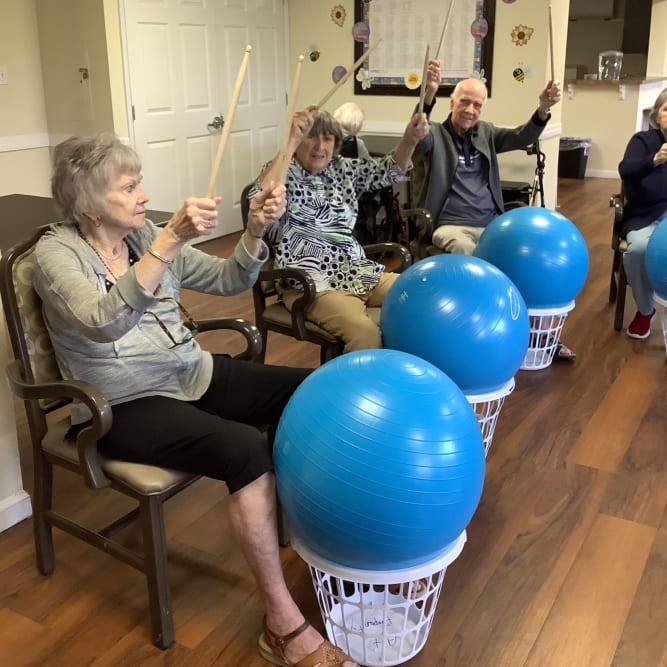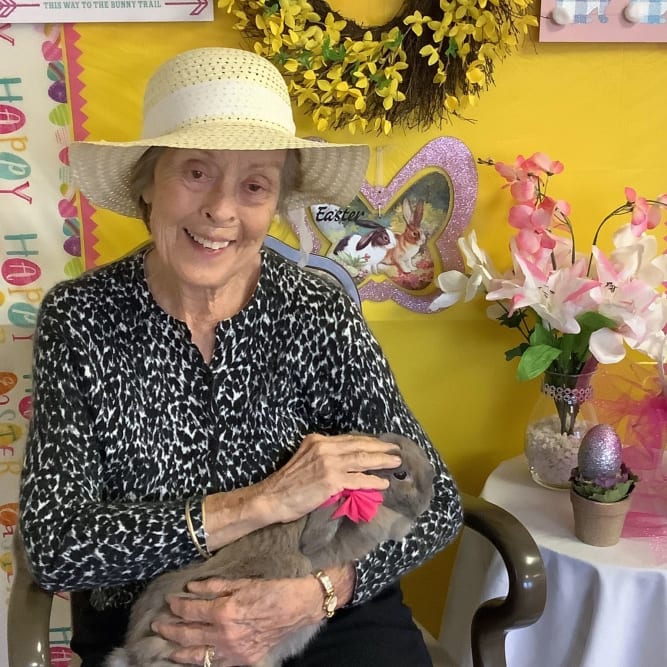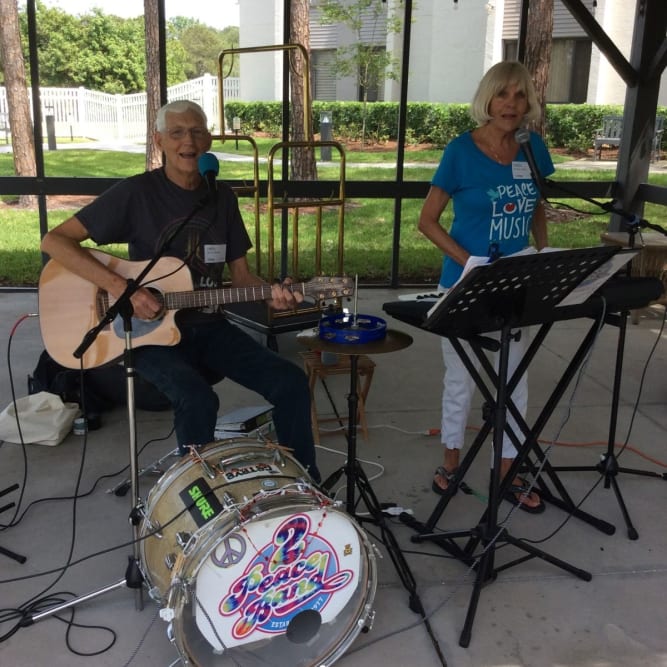 Please know we are here to help guide you through making the best decisions for your loved one. We are committed to providing you with all the necessary information, including in-person tours, while maintaining CDC guidelines.
At Grand Villa our doors and arms are open to you. If you need a place for yourself or a loved one please give us a call. 
IT'S NEVER BEEN A BETTER TIME TO CHOOSE SENIOR LIVING?
While it's still important to protect our seniors, it's equally important to keep them active and social. At Grand Villa, we found the perfect balance!
So why choose Senior Living instead of staying at home? The following questions are provided to demonstrate the benefits of senior living. You can put your mind at ease knowing that Grand Villa is still here to help. 
If you can't answer yes to all of the following questions, then senior living is a very viable option. 
Are all visitors, health care aides, and repair staff screened for illness before entering your home?
Are groceries, sundries, personal hygiene supplies, medications and other supplies delivered directly to your home for free?
Do you have someone to fill up your car with gas or provide transportation to medical appointments?
Does a qualified health care professional monitor you for signs and symptoms of illness?
Does your physician routinely come directly to your home for medical appointments?
Does someone order your medications and are they delivered to directly to your home?
Is your home regularly cleaned and sanitized/disinfected?
Does your family receive updates on your health and wellness?
Do you have an emergency call system in your home?
Are you able to enjoy socialization with others?
Are you able to communicate with friends and family while staying safe?
Does your family receive photos and direct communication on Facebook or other social media platforms?
Do you have someone to talk to whenever you want?
Do you have a sense of freedom and independence supported by a team of professional caregivers?
Do you have someone who provides regular activities, exercise and good old fashion fun?
Grand Villa provides all the above, plus much more! 
"Thank you for your hard work and concern for our family members. We will support and assist all your decisions and needs. Just let us know how we can help. Thanks, Bob."
"Thank you for your email and for doing an amazing job of trying to keep yourself, staff and residents and our loved ones healthy and safe. It must be overwhelming but I just want to let you know how much I appreciate everyone's hard work and dedication, especially at this difficult time."– Barbara S.
"Thank you very much for taking all the precautions necessary and making sure my Mom, Bernice M., feels cared for! Tough times for sure and I know all of you are doing everything possible to ensure everyone's best interest! Please be safe and take care!!!" – Wen W.
"I don't want to miss this opportunity to voice my appreciation to the management, staff, aides, servers, drivers, household and laundry who have provided me with care and kindness. I thank you all for caring for me at this time of extreme crisis and helping to make my life safer. You have my love, thanks and appreciation." – Toby S., Resident
"Thank you for all you do for my mom and aunt. This has to be such a stressful and scary time for you at work. We really appreciate your compassion and dedication and we're so grateful to you and the entire staff. Thanks again!" – Gilda
Grand Villa is committed to keeping our residents and employees protected. We are taking the following necessary precautions, including:
Ongoing COVID-19 Vaccination Clinics
COVID-19 Testing 

All existing residents are COVID-19 tested upon symptom development or exposure.
All existing staff members are COVID-19 tested upon symptom development or exposure. 

Health and Wellness Screening

All staff members will receive a Health and Wellness screening upon entering the community prior to starting their shift, this includes an in-depth questionnaire and temperature checks. 
Staff members are not allowed to enter the community if they have any signs or symptoms of COVID-19.
All residents will be monitored throughout the day for any signs or symptoms of illness.
All 3rd party health care providers will receive a Health and Wellness screening upon entering the community, this includes an in-depth questionnaire and temperature checks. 

Personal Protection

All staff members are required to follow general universal infection precautions while delivering resident services.
All residents will be provided a mask, hand sanitizer and literature on how to protect themselves for potential infection.

Infection Control Procedures

All high touch surfaces of the community are routinely cleaned. 
All cleaning chemicals meet the CDC recommended requirements.
Staff are trained on infection control policies.